We currently only have private lessons available.  BOOK HERE
Stay tuned to our socials for future announcements.
ALWAYS WANTED TO 'GIVE IT A GO?!'
Fancy your chances of landing a TV commercial, or more? Branching back into the workforce and want to boost your confidence, or retired and want to develop a new skillset? Does the thought of working with a supportive group of women to explore and build your confidence sound great?
…Then join our TV MUMS workshops!!
WHO ARE THE WORKSHOPS FOR?
People of any age 16yrs+ who identify as female and consider they could be cast as an on screen Mum.  You don't have to be a mum!
WHAT DO WE COVER?
Find your voice in these gentle and empowering workshops.  Use your individual story to find play and joy.
Content will include storytelling, a variety of acting technique exercises, basic script analysis and more.
Each workshop starts with a cup of tea, and ends with a debrief.
Join us for as many of these workshops as you like!  We will be exploring a variety of techniques and exercises and guarantee to keep you excited and challenged.
WHY HOLD ALL FEMALE WORKSHOPS?
Set up in 2004 by Oscar winner, Geena Davis, the Geena Davis Institute on Gender in Media has conducted many research studies on gender in media and presented their findings to the industry in order to encourage change.  Relevant findings summaries include:
(2017) Female characters in film and TV motivate women to be more ambitious, more successful, and have even given them the courage to break out of abusive relationships. (2014) study of popular films across 11 countries showed 1 female visible for every 2.24 males.
You can look further into their research and findings here: https://seejane.org/research-informs-empowers/
DETAILS
Location: Level 1, 11-17 Argyle St, Hobart.
Cost: $150 (GST inc)
Time: 10am-4pm
Age: 16+
Dates: Scroll down for dates
Maximum: 12 per workshop

*Cooper Screen Academy – 19/04/051 – Application for an exemption granted under section 57 of the Anti-Discrimination Act 1998 (Tas) for a period of three (3) years.

FEEDBACK FROM OUR FIRST 2020 TV MUMS WORKSHOP
"Tv mums! What an amazing day in the company of some incredible women. I felt so safe and welcome in this workshop. Sara's nurturing direction had each and every one of us achieve immeasurable self growth, not just in our acting skills but the perception of ourselves. A heartfelt Thank you to Sara and all the incredible women I met yesterday. My cup is full!"
– Cassie
I was a student with Cooper Screen Academy 7 years ago and today I returned to attend the TV Mums workshop and… Wow am I glad I did! I was left feeling extremely empowered and with a very full heart. How could you not feel that way! Surrounded by a group of amazing, supportive women who were all eager and willing to learn. Sara is just a wizard at making safe spaces for people to feel comfortable and confident. She really helps people find their voices and individual talents with her experienced and gentle manner. I can not recommend Cooper Screen Academy enough!
– Amber
"I cannot believe I did what I did yesterday.  It's hard when you are not classically beautiful. And getting older. I wanted to be an actor for years and years but kept believing you had to be good looking to be an actor – despite watching wonderful English and French films which absolutely challenged this belief! Eg Mike Lee films.
I do not have words to explain what you did for me yesterday.  I am on cloud 9. And, if I never do it again, I'll still be happy.  Thank you from my heart."
"I attended the TV Mums workshop today. OMG! What an amazing day. I had the most wonderful time. Sara was so welcoming and kind and supportive. All twelve women attending were able to fully relax and have a fab time. Thank you Sara for offering this class just for women! All genders can attend the other CSA classes – which is wonderful. Having this space just for women is so affirming. Being able to relax in a woman-only space meant I could just focus on me and having fun. Thank you. See you next TV Mums if not before."
–  Tracey
HEAR FROM PAST CSA STUDENTS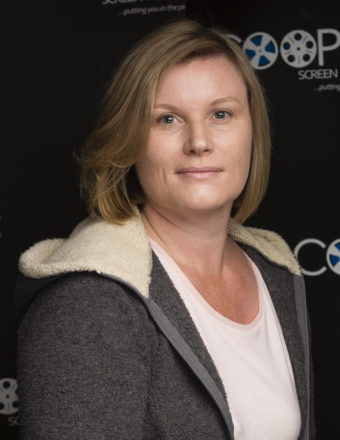 Joining CSA to improve her public speaking skills, Briony went on to land featured extra roles in ABC's "Rosehaven", two TV commercials and speaking roles in short films and online educational videos while attending our classes.
"I've enjoyed every minute of my time at CSA. With Sara and her team I've conquered my public speaking nerves and been able to take on new opportunities. Classes are interactive experiences where, with like-minded friends I've learned new skills, been challenged by myself and others, and developed numerous interpretations of physicality! Above all, after every class I've left feeling inspired."
– Briony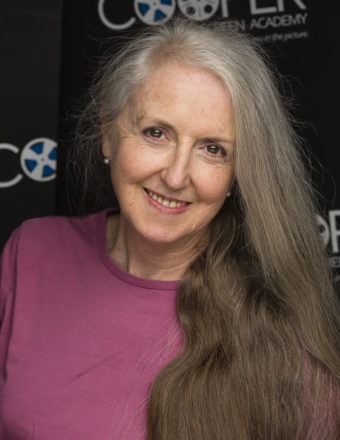 Through being spotted on screen at our End of Year Village Cinemas Ceremony, Deidree went on to land TV commercials, a speaking role on ABC's Rosehaven, roles in four educational and training videos, and is now starring in a new TV series pilot! Go Deidree!
"CSA is a great way to learn about how to succeed in life: I learn communications skills, self-reflection, how to work as part of a team – you're never too old to hone life skills. And the camaraderie builds confidence."
– Deidree
---
TIMES
No times have been added to this workshop.
---
BOOK HERE