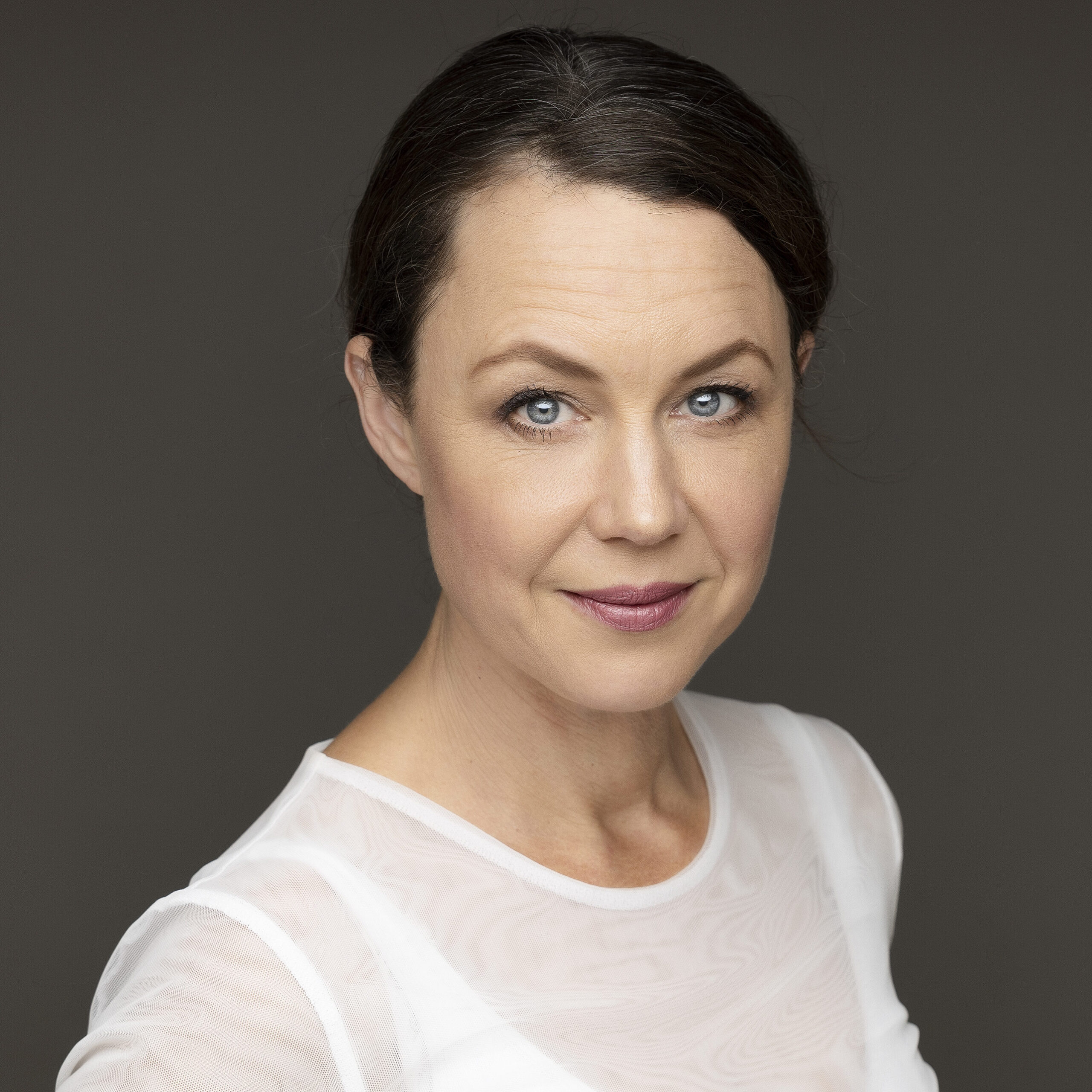 "Sara offers first class practical training which in my opinion is amongst the best in the country." – Andy Walker, producer: Deadloch, Amazon Prime | Five Bedrooms, Channel Ten | Rosehaven, ABC | True Story with Hamish & Andy, Nine Network | The Kettering Incident, Foxtel | Wanted, Seven Network.
An award winning performer and qualified teacher with 30 years experience (B.Ed 1992) Sara started Cooper Screen Academy in 2010 with the aim of increasing professional training and work opportunities for Tasmanians. In 2014 Sara was awarded the BOFA Entrepreneurial Spirit Award for her services to the Tasmanian entertainment industry via Cooper Screen Academy. In 2022 she worked as an onset coach for Amazon Prime's Deadloch and partnered with Guesswork Television, supported by Screen Tasmania to create the successful pilot program; The Diversity Project, providing free screen acting training via the Tasmanian Aboriginal Centre, the Multicultural Hub and disability services. Read on for more…
---
ON SET COACHING
A teacher and performer since 1992, Sara has taught at Is Theatre Ltd, The Conservatory of Acting and The Diana Greentree School of Drama (Victoria), and the University of Tasmania, as well as running the award winning Cooper Screen Academy, providing training in acting for film and television from 2010-2022. Sara's students have gone on to perform in national and international campaigns, as well as in lead and support roles in shows for Netflix, BINGE, Stan, ABC, SBS and more. Sara has also provided private coaching in studio and online, and filmed self tests for BAFTA winning and Golden Globe nominated performers.
As an On Set Coach/dramaturg Sara was engaged in 2022 by Amazon Prime for their new series, Deadloch, particularly focusing on preparing new and Palawa talent for the screen. In 2023 she was sought out for Blundstone's soon to be launched global campaign: Find your Fit; assisting a variety of new talent with their on set experience and delivery to camera. Sara's prior dramaturgy/coaching engagements have also included touring Terrapin's Helena and the Journey of the Hello to the Sydney Opera House. A performer herself, Sara has over 50 stage and 25 screen credits to her name (Channel 10, SBS, ABC, Channel GO!, Stan, Amazon Prime, Foxtel/BBC)
Sara's work via projects such as The Diversity Project (supported by Screen Tasmania and run in partnership with Guesswork Television, The Tasmanian Aboriginal Centre and the Multicultural Council of Tasmania) utilised Cooper's proven Screen Academy curriculum and Sara's teaching skills, recently being sought out nationally and internationally as a case study in best practise in the international film industry.
Sara has trained under international teachers including Phillipe Gaulier, John Bolton, Rowena Balos (L.A.) and Ivana Chubbuck (L.A.) and is graduate of the Le Coq based John Bolton Theatre School in Melbourne, as well as a qualified drama teacher (B.Ed, psych major).
PERFORMANCE CAREER
Beginning her career as an infant teacher (1992-1995), Sara has worked as an actor both locally and internationally in theatre, film, and TV and voice, with a career spanning over 25 years. Her screen credits include playing Will McInnis' daughter in the multi-award winning mini-series My Brother Jack (Channel 10), as well as roles in AACTA winning The Tailings (SBS), Five Bedrooms (Channel 10), Deadloch (Amazon Prime), Harrow (ABC), Rosehaven (ABC), The Gloaming (STAN), My Place Series 2 (ABC), The Kettering Incident (BBC/Foxtel), the Canadian/Australian feature film Arctic Blast, Noirhouse (ABC iview), and over 40 short films and TV commercials. Sara voices multiple characters for international animation series including; Dumbotz, Megabites (ABC), Pixel Pinkie (Channel 9), Buzz Bumble (Channel GO!) and Fanshaw and Crudnut – the telemovie.
Sara's 50 professional stage credits include touring to Shanghai with Terrapin's Explosion Therapy (winner "Most Outstanding Production" – 2008 International Children's Theatre Festival, Shanghai), It's Partly about Love – It's Partly about Massacre, Sick and The Berry Man for The Tasmanian Theatre Company, Dream Masons (Ten Days on the Island), the premiere season of the AWGIE winning Beyond the Neck, The Effect for Loud Mouth Theatre Company and the 2019 international premiere of The Mares by Kate Mulvany for Ten Days on the Island. 2022/3 saw her play the role of Shakespeare's Hermione in Blue Cow Theatre's The Winter's Tale at TMAG, Titania in A Midsummer Night's Dream, directed by the multi award winning Roger Hodgman.
A versatile performer, Sara was a Clown Doctor for The Humour Foundation, performing in hospitals around Australia for six years, as well as a regular performer in Big Monkey's Botanical Gardens shows (Robin Hood, Alice in Wonderland, Monkey Magic, Treasure Island and Alladin). Her self devised roving acts were featured over six years at many festivals including the Taste Festival.
In 2015 Sara won Best Supporting Actress and Best Dramedy Supporting Actress at the Rome WebAwards for Noirhouse (ABC iview) and was nominated for Best Actress at The inaugural 2015 Errols for her performance in the Tasmanian Theatre Company's The Berry Man. In 2020 she was awarded Most Outstanding Ensemble Performance for Kate Mulvany's The Mares in the Tasmanian Theatre Awards. In 2023 Sara was nominated for Best Performance Professional Theatre for her portrayal of Livia in Mudlark Theatre's premiere season of Stephanie Briarwood's Garden on the Moon.

Committed to professional development, Sara has continued to train in improvisation, clowning, screen acting and more, under world renowned practitioners; Ivana Chubbuck (L.A.), Aleksi Vellis, Di Drew, Improbable Theatre (U.K), Phillipe Gaulier (France), Justus Neumann (Austria), Tom Greder and Clare Bartholomew, Laura Sheedy; Rowena Balos (L.A.). She has also completed workshops in audition technique with casting directors from The Great Gatsby, Miss Fisher Murder Mysteries and Mission Impossible 2.
Sara's teaching for the past 30 years has included Cooper Screen Academy, Is Theatre Ltd, The Diana Greentree School of Acting (Victoria), The Conservatory of Acting (Melbourne), plus being contracted as an acting consultant for Terrapin's Sydney Opera House tour of Helena and the Journey of The Hello.

Sara is a graduate of The John Bolton Theatre School (1997, Melbourne) The University of Tasmania (1992, B.Ed, Drama Major) and has been a proud member of M.E.A.A. since 1999.


OUR PAST TEACHERS & TRAINING 2010-2021
Over the past twelve years the following wonderful teachers and more have blessed our students with their knowledge and expertise: Lisa Gormley, Danni Millhouse, Katie Robertson, Sarah Okenyo, Sarah-Jane McGerty, Penny McDonald, Maeve McGregor, Rob Maxwell, Anne Cordiner, Joe Clements, Jeff Michel, Ryk Goddard. We have also hosted workshops with Casting Directors from shows including Neighbours, The Miss Fisher Murder Mysteries, Underbelly, Seachange, and many more. 2022 takes a quieter turn: we have online private lessons with our Academy Director available, and continue to enjoy Jacob Golding's effervescent presence as an assistant in Diversity Project workshops.
Jacob Golding has been training with Cooper Screen Academy since he was 10 years old. Since joining the academy, Jacob has been seen in a multitude of projects ranging from ABC's Rosehaven, and The Gloaming for STAN, to short films including; The Rope Taut, DUST, Wanted, and more. He was the face of the 'Anything Can Happen' Campaign for the Department of Education Tasmania, and has also performed in Hobart Rep's Avenue Q as Nicky, John X's 'Allo 'Allo, Old Nick's Spring Awakening, Hairspray, The Drowsy Chaperone and The Addams Family with Rosny College. In 2020 Jacob performed the lead role of Jeremy Heere in Old Nick's production of Be More Chill. He has also now completed his Certificate II, III and IV in Screen and Media through Rosny College and produces films of his own, as well as producing his own content for his Youtube Channel.