Fancy your chances of landing a TV commercial, or more? Branching back into the workforce and want to boost your confidence, or retired and want to develop a new skillset? Does the thought of working with a supportive group of women every week to stretch, explore and build your confidence sound great?
…Then join our new TV MUMS classes!



In its 10th year of operation, award winning local business, Cooper Screen Academy, now offers classes specifically for women in its new inner city venue. Run by internationally award winning actor, qualified teacher, and single mother, Sara Cooper, CSA sees hundreds of its students each year auditioning for and cast in both local and international film and TV.

New *TV MUMS* classes are designed specifically to create a safe place for women of all ages learn the craft of screen acting, develop confidence, and if they so desire, be seen for film and TV castings.
WHO IS IT FOR?
Women of any age who could play a Mum on screen (you don't have to BE a Mum!)
WHEN DOES IT RUN?
Tuesdays 11am-12:30pm in ten week blocks through school terms.


WHERE?
Level 1/121 Macquarie St, Hobart.
WHAT IS IT?
Gentle introductory classes including storytelling, acting for the screen, status work and beginner script analysis.
WHY IS IT IMPORTANT?
Set up in 2004 by Oscar winner, Geena Davis, the Geena Davis Institute on Gender in Media has conducted many research studies on gender in media and presented their findings to the industry in order to encourage change.  
Relevant findings summaries include:
(2017) Female characters in film and TV motivate women to be more ambitious, more successful, and have even given them the courage to break out of abusive relationships
(2014) study of popular films across 11 countries showed 1 female visible for every 2.24 males.
You can look further into their research and findings here:
PRICE?
$355 (GST inc) per 10 week term. (10% discount for Mums of our CSA students).

WAITING FOR A TERM TO START?
Come along to one of our "Intro to Screen Acting Workshops" to get a taste of what's ahead and learn all the tips and tricks of the trade!
Click here to read about and book our Intro Workshop.
and book for TV Mums at the link below!
HEAR FROM PAST STUDENTS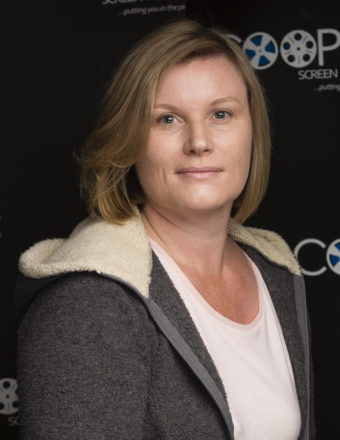 Joining CSA to improve her public speaking skills, Briony landed featured extra roles in ABC's "Rosehaven", two TV commercials and speaking roles in short films and online educational videos.
"I've enjoyed every minute of my time at CSA. With Sara and her team I've conquered my public speaking nerves and been able to take on new opportunities. Classes are interactive experiences where, with like-minded friends I've learned new skills, been challenged by myself and others, and developed numerous interpretations of physicality! Above all, after every class I've left feeling inspired."
– Briony
---
Through being spotted on screen at our End of Year Village Cinemas Ceremony, Deidree went on to land TV commercials, a speaking role on ABC's Rosehaven, roles in four educational and training videos, and is now starring in a new TV series pilot! Go Deidree!
"CSA is a great way to learn about how to succeed in life: I learn communications skills, self-reflection, how to work as part of a team – you're never too old to hone life skills. And the camaraderie builds confidence."
– Deidree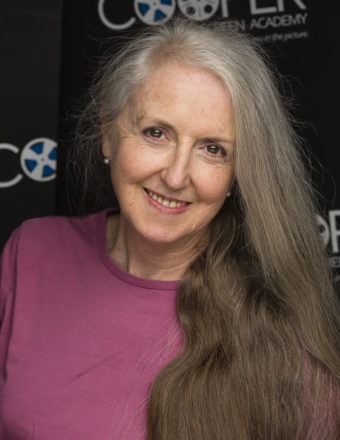 WANT TO SIGN UP?
BOOKING FOR TERM 4 COMING SOON!