"I have worked with Penny for years and have found her to be one of the most intuitive, generous, and life changing practitioners in the field. Her experience is enormous and her gifts undeniable. I am thrilled that all at 16th Street Actors Studio will experience the benefits of Penny teaching as much as I have over the past decade and a half."
– Hugh Jackman
ABOUT THE COURSE
Perform with ease, overcoming tension, injury and pain.

The Alexander Technique is a skill that may be learned to improve movement, coordination, and posture, assisting people to take care of themselves in their every activities.

Alexander Technique training can help:
Relieve and prevent back, neck and limb pain, headaches and other muscular-skeletal problems
Reduce tension in activities that are repetitive and/or strenuous such as bending, lifting, or typing
Improve performance in skilled activities such as dance, music, acting, or sport
Manage stress, improve well being and self understanding
Restore freedom of movement after an accident or chronic illness.
WHO IS IT FOR?
Anyone 15 years and up who would like to experience greater freedom and ease of movement.  You don't have to be a CSA student, or even a performer to join this class!
WHEN DOES IT RUN?
2020 Dates and times TBA
WHERE?
Level 1/121 Macquarie St, Hobart.
WHAT IS IT?
This 6 week course will assist both performers and those wishing to find greater ease of movement in their every day lives.
WHY IS THIS IMPORTANT?
Actors are storytellers, stepping into the shoes of often dysfunctional characters. Taking an audience on this journey can be unpalatable if you have tension in your work or fall into the trap of presenting characters as victims. To truly honour the writer and tell their story the actor must be present, listening with their whole body, breathing freely, with no unnecessary tension. During this course we will look at embodying the character, discovering how to find the rhythm and weight of the character and how their history lives in your body, ensuring the way the character walks and moves comes authentically from you.
PENNY MCDONALD
INSTRUCTOR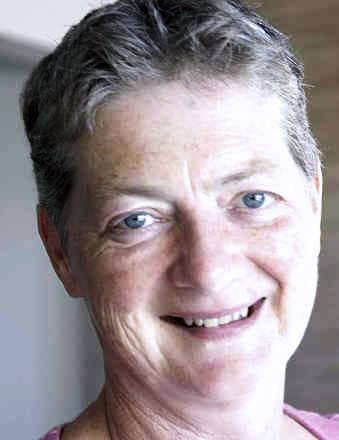 For 23 years, Penny has helped people from all walks of life to find ease in activity and success overcoming injury and pain via the Alexander Technique. She's worked with performance artists at the VCA, National Theatre, 16th Street Acting Studio, Howard Fine Actors Studio, Brave Studios, Film and TV Studio International, and Australian National Academy of Music.
"I am delighted to be back home living and working in Hobart, I grew up in this wonderful city and this is where my love of acting was first ignited." – Penny McDonald