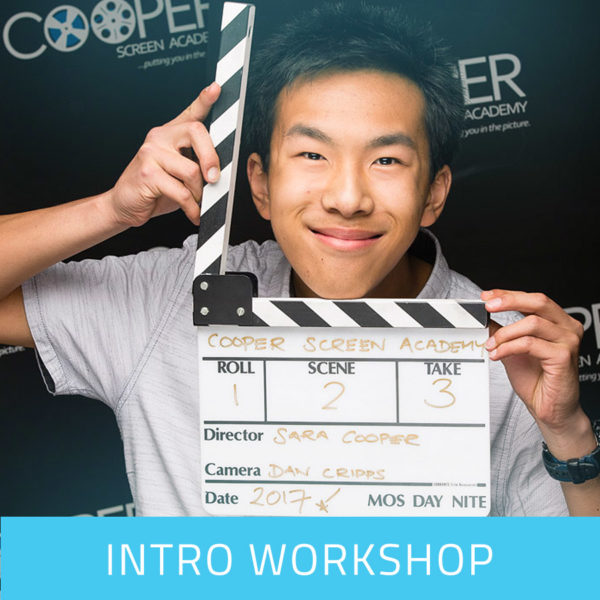 WHAT'S IN THE WORKSHOP?
See yourself on the screen!
Learn how to audition for TV!
…adjust your performance for the camera, and pick up vital industry tips and tricks!
Start with non-verbal scenes, a fun comedic TV commercial and then work your way up to performing a short piece – all in the space of one workshop!
WHO IS IT FOR?
Our Intro Workshop is super fun for beginners to screen acting of all ages – from Grades 3 to Adult!  It's really important to be able to work well across all age groups as an actor, and we love starting that here in our Intro Workshops.
JOINING OUR TERM CLASSES?
Purchase your Intro Workshop on it's own, or receive it FREE when enrolling for your first six months of Term Classes.  Head to our Term Classes section for timetable and pricing details.
Refund note: There is no refund for the workshop price, if enrolling for Term Classes after completing the workshop.
IT'S A ONE OFF!
Our Intro to Screen Acting Workshop is compulsory before joining Term Classes, and only needs to be completed once!
Intro to Screen Acting Workshop
$85.00 inc. GST
Out of stock